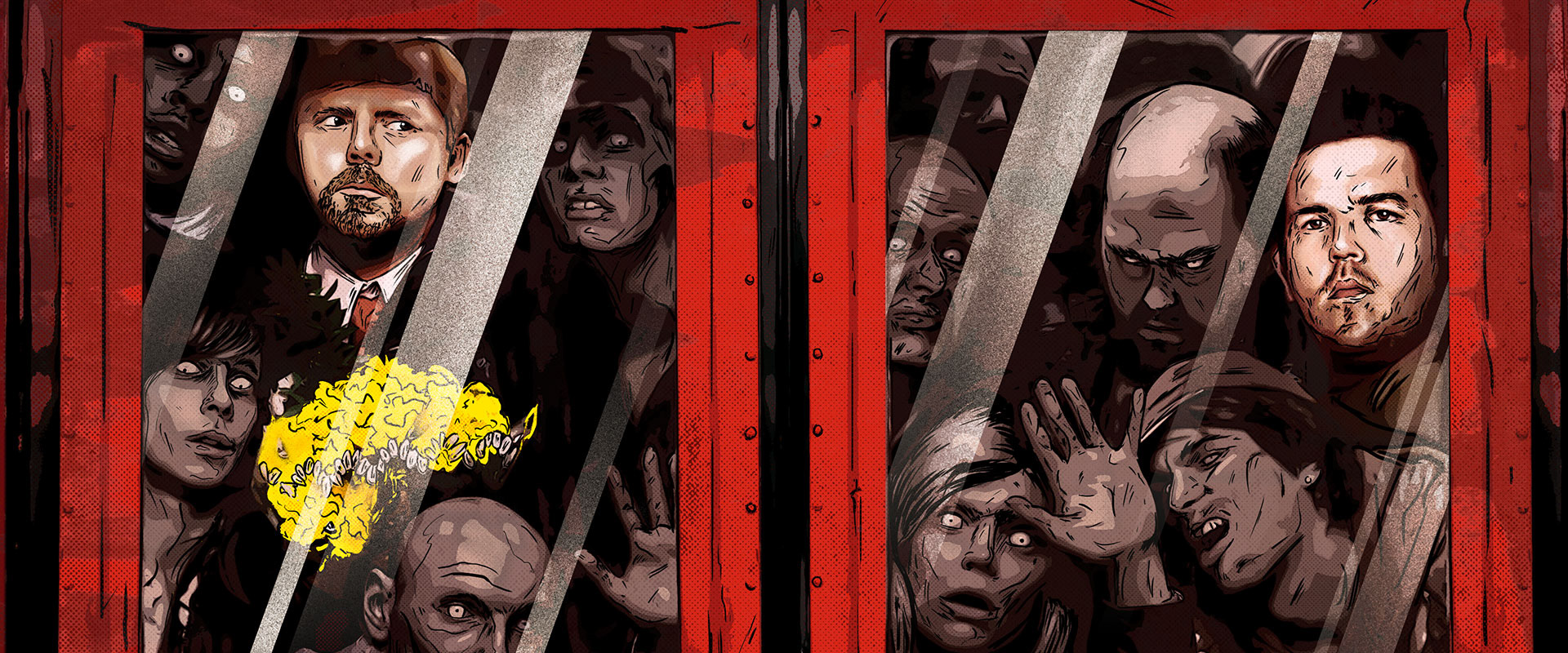 Shaun is your stereotypical sit-com loser: He's nearing 30, stuck in a dead-end job and just dumped by his girlfriend Liz. His only rest bite in life is heading to his local pub the Winchester to drink away his sorrows with best mate ED. The next day, Shaun decides to get his act together and win LIZ back... all in the middle of what seems like a Zombie apocalypse. . 
This film created its own new Genre, the "Zom-Com". It was propelled to instant cult status largely down to the comically witty screenplay co-wrote by Pegg and Edgar Wright. There are countless references from all your favourite Zombie films throughout, but many scenes were largely based on Romero's classic "DAWN OF THE DEAD". The classic movie poster is where I based my reference for this concept, paying homage to the scene where Shaun is peering over the fence to see if the way to the Winchester is clear... and of course it wasn't.
I absolutely love this film, there were so many classic scenes that it was hard to narrow down my initial ideas and sketches. This concept was settled on with the client, but one day I may just go back to some of my sketches and work up a few more. 
.