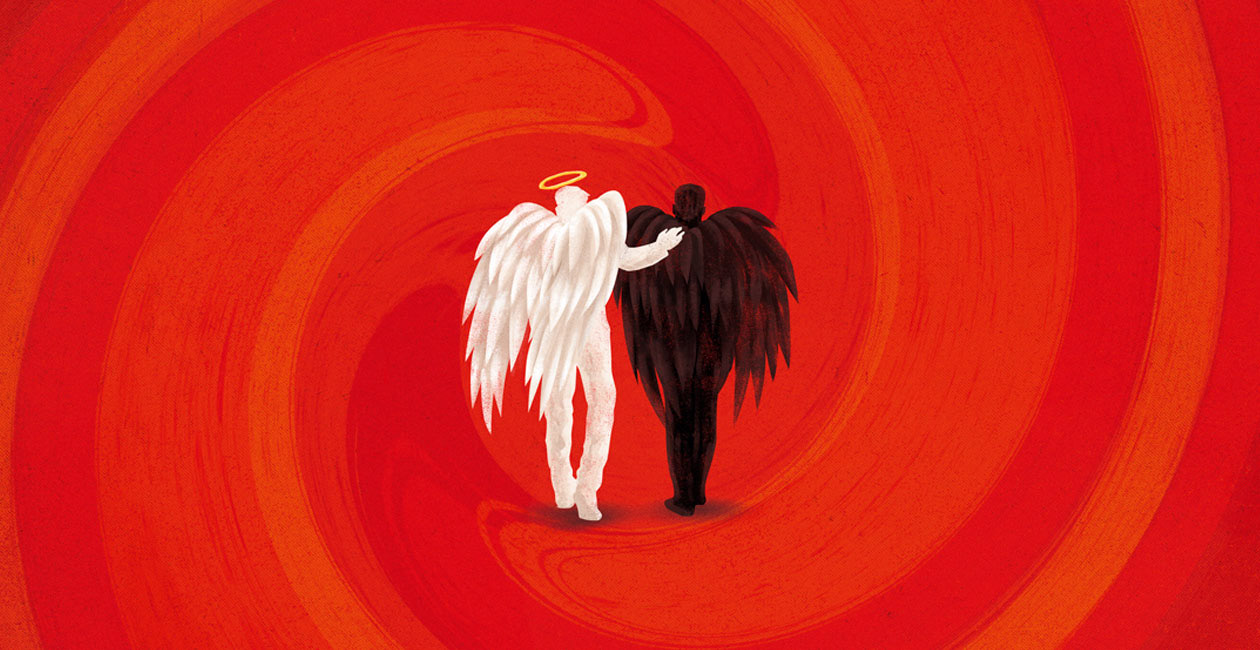 When Aziraphale and Crowley (two very different angels from both sides of the after life) learn that the Antichrist has been born on present day Earth, they agree to work together to prevent the End of Days. Eleven years later, all bets are off when innocent Adam Young discovers he has the power to bring about Armageddon. As the stage is set for a showdown between the forces of Good and Evil, the prophecies of Agnes Nutter, Witch may yet come true… 
Demon Music Group enlisted us to Illustrate this Limited Edition 4LP Book, featuring the BBC Radio 4 Dramatisation of Terry Pratchett & Neil Gaiman's much loved novel 'Good Omens'. 
The following shows the packaging designs created for the Demon Music Group release.