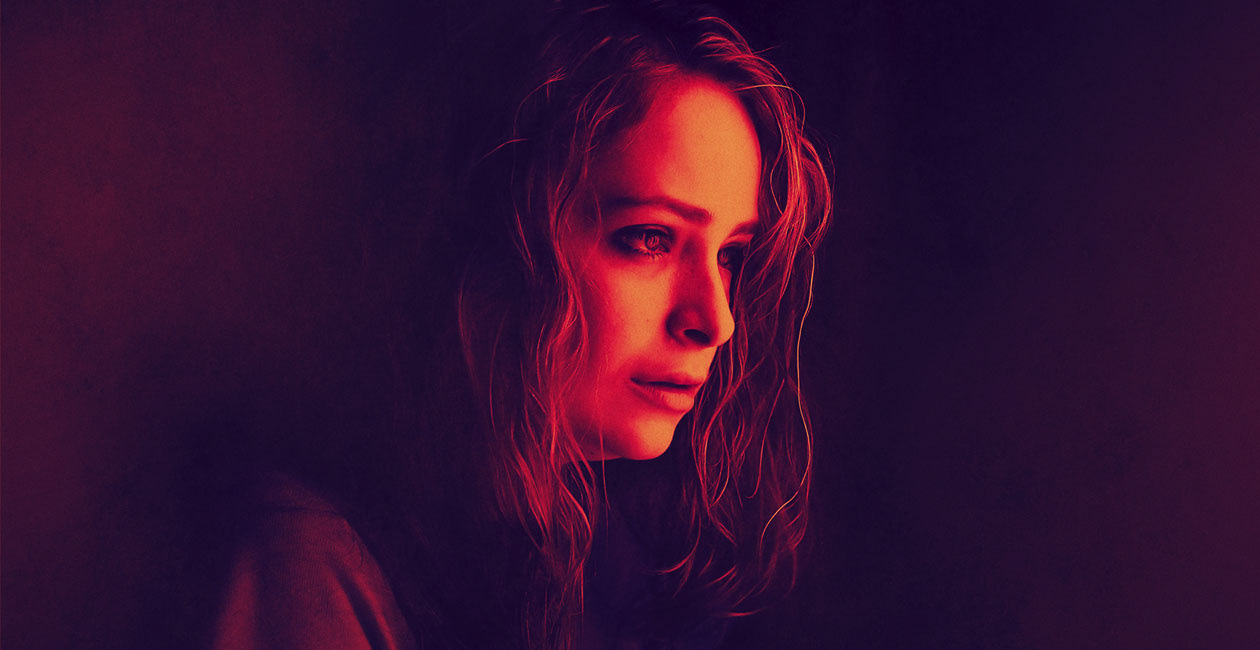 Vicki Maloney is randomly abducted from a suburban street by a disturbed couple. As she observes the dynamic between her captors she quickly realises she must drive a wedge between them if she is to survive.  
Set in Perth, this picture tells a story of a couple responsible for a series of abductions and murders which took place in the 1980s. Hounds of Love has tones of brilliant thriller/horror ultimately hinging on the strength of its characters and not gore. Emma Booth as tormented wife Evelyn, was nothing short mesmerising. 
Creating a poster for this I wanted to try and portray the terror of the abductee but also incorporate a subliminal message within the design. Using the quotes from reviewers, I circled a letter from each to spell out "help me", a technique that the Vicki used to ultimately escape the clutches of her captors.
The following shows a select few concepts, and the final key art produced for the Arrow Films UK release.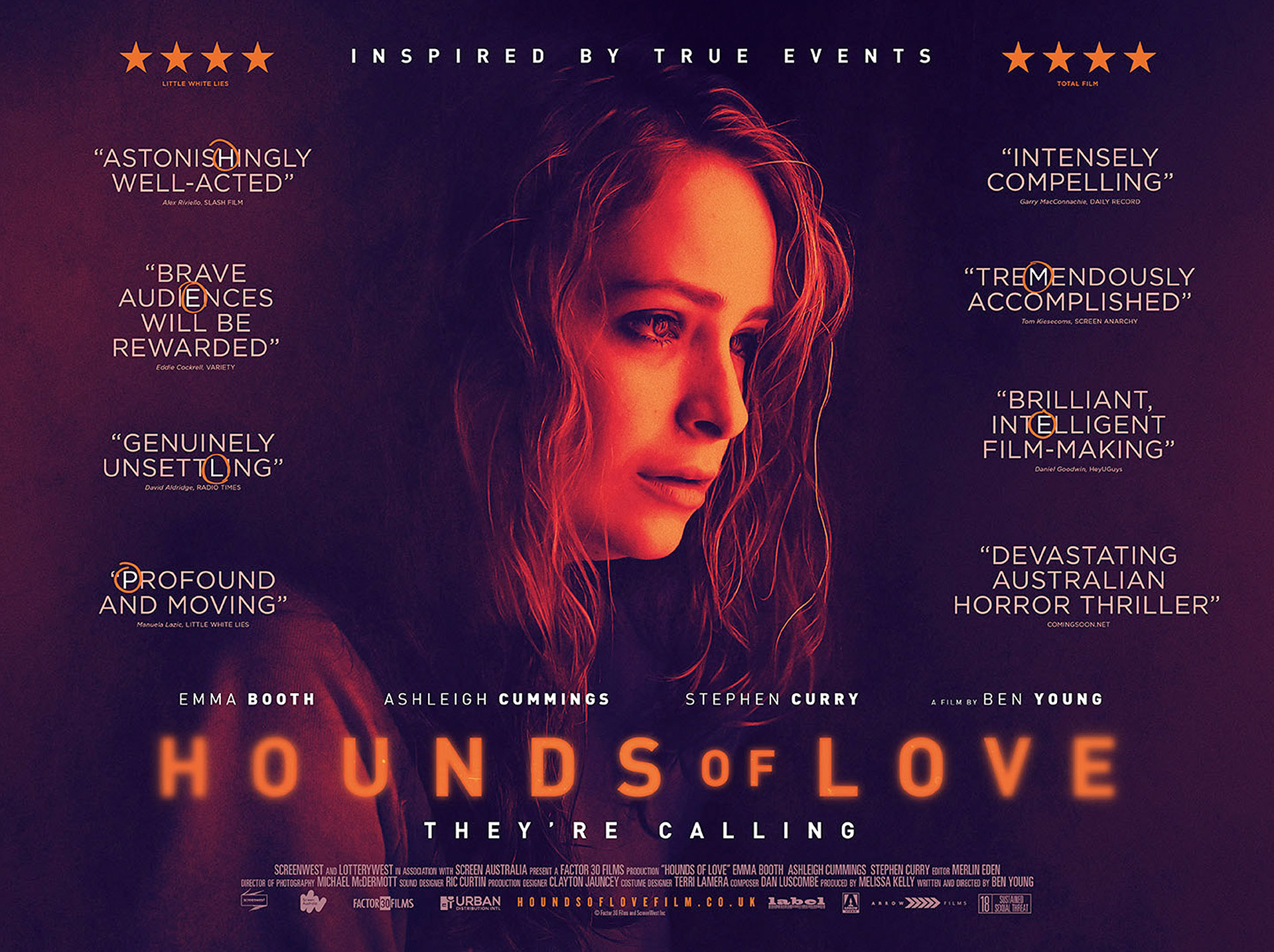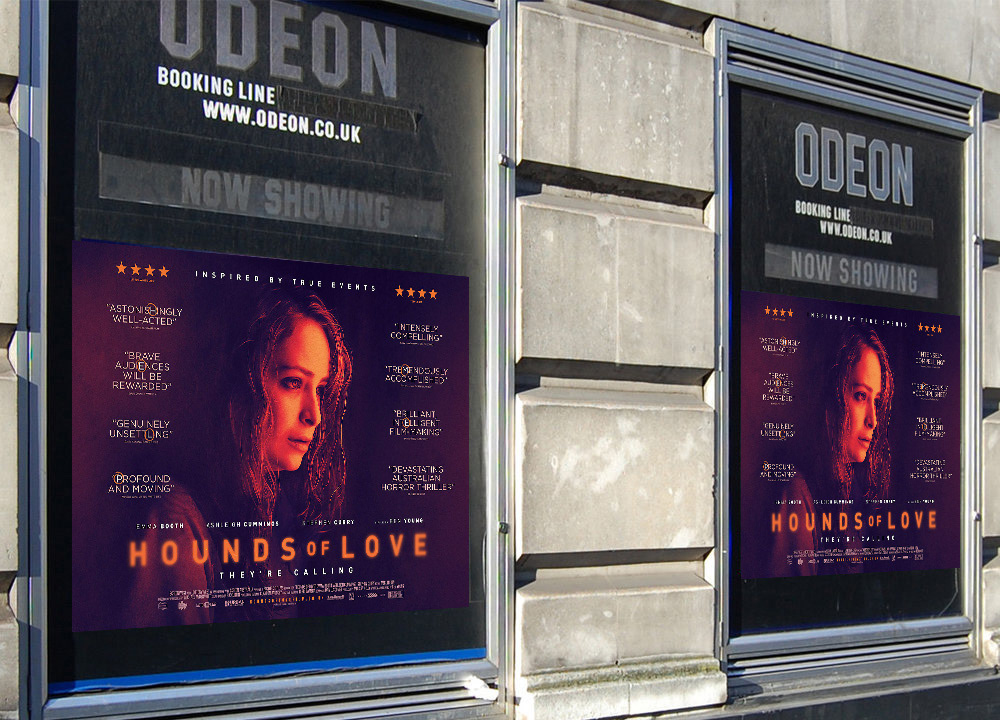 The following are few of the Initial concepts.