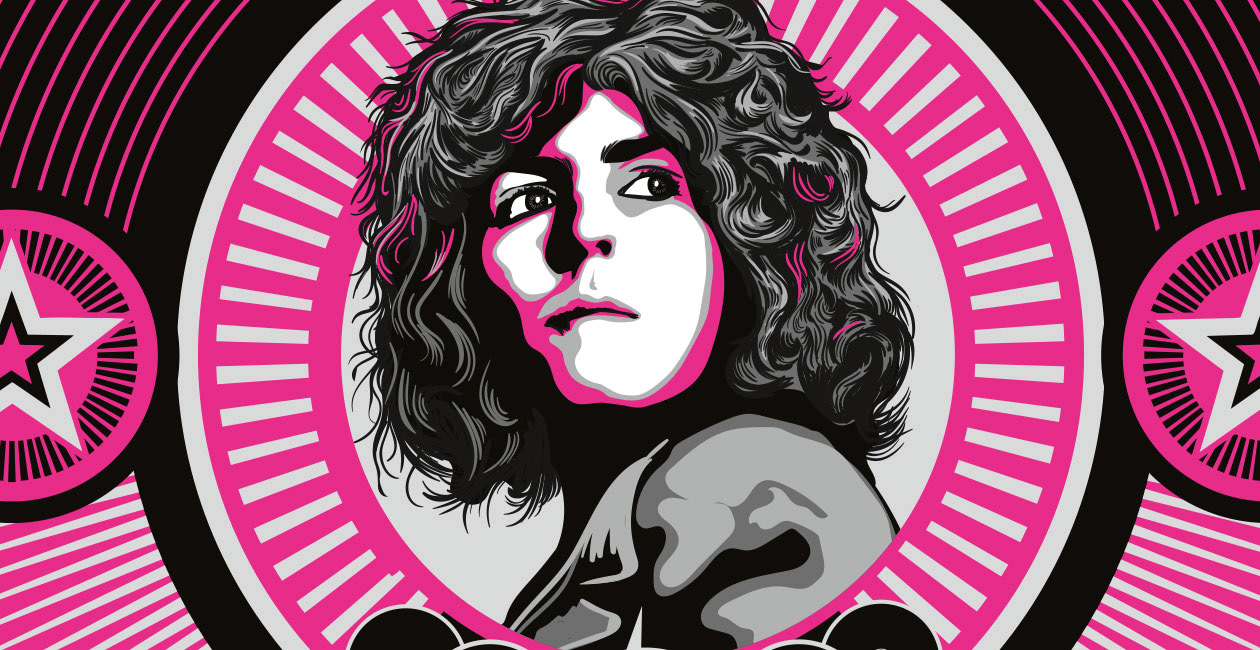 Coinciding with the 40th Anniversary of Bolan's untimely passing, Demon Records released this T. Rex Picture Disc Collection to celebrate the life of Marc Bolan.  The box set consisted of five 7" picture disc singles containing 10 of the biggest T. Rex hits.
When we were approached to illustrate & design this boxset, i had a firm idea of what i wanted to try and achieve. I wanted to create a piece that was inspired by the great Shepard Fairey, that used the vibrant glam rock pink, and iconic leopard print. The initial proposed design was to be printed on an 'glamtastic' Mirri board, but sadly, the clients budget could not stretch that far. 
The following shows the packaging designs created for Demon Music Groups UK release.