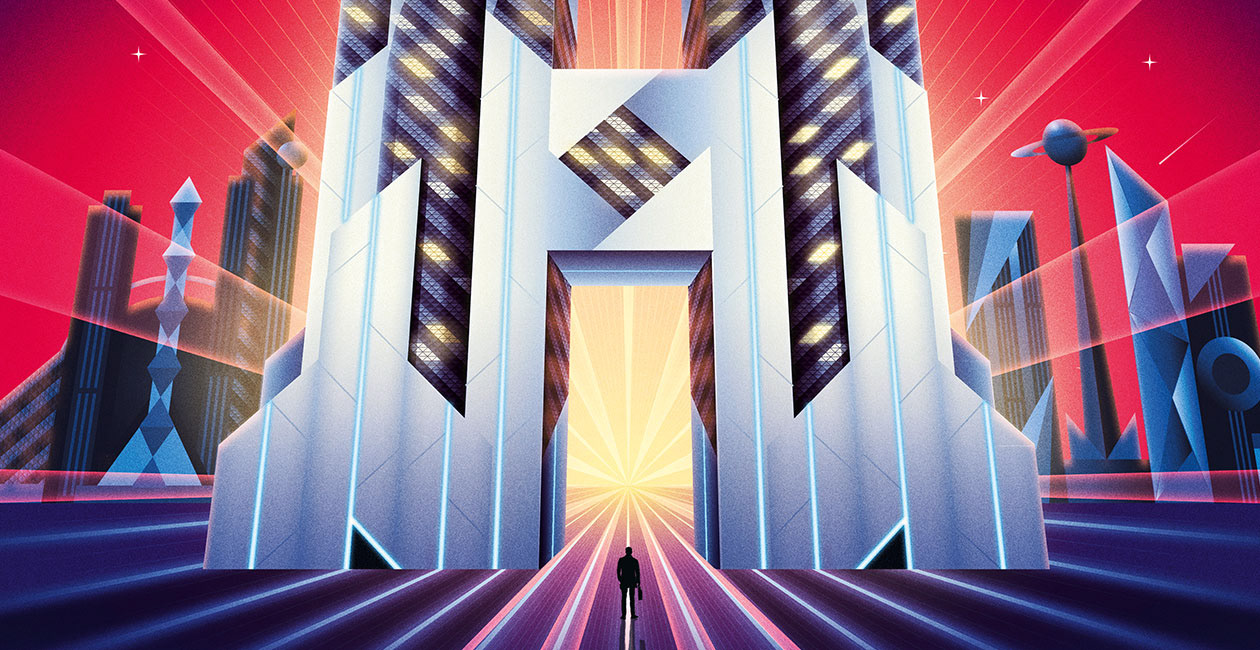 For those who have yet to discover Douglas Adams' genre-busting creation, the story follows the adventures of Arthur Dent, quintessential Earthman, after the destruction of his planet by the alien Vogons to make way for an intergalactic bypass. The radio series later went on to inspire book, stage, TV and film adaptations and sequels.
We were commissioned to create 6 fully illustrated 12" Vinyl books to celebrate the 40th anniversary of the original BBC Radio series.  Over the past two years, this project has been ever present in my schedule. I've spent hours upon hours illustrating over 100 pieces for the full set of books, and I can honestly say, I've loved each and every minute of it. 
I've been very lucky to have had the opportunity to work on this incredible franchise and have worked with some amazing people along the way. Here's a brief look at the 6 releases of the series featuring Illustrations & Design by Me, with Guide Entry Page Illustrations by the super talented Ray Wong.
The following shows the packaging designs created for the Demon Music Group release.