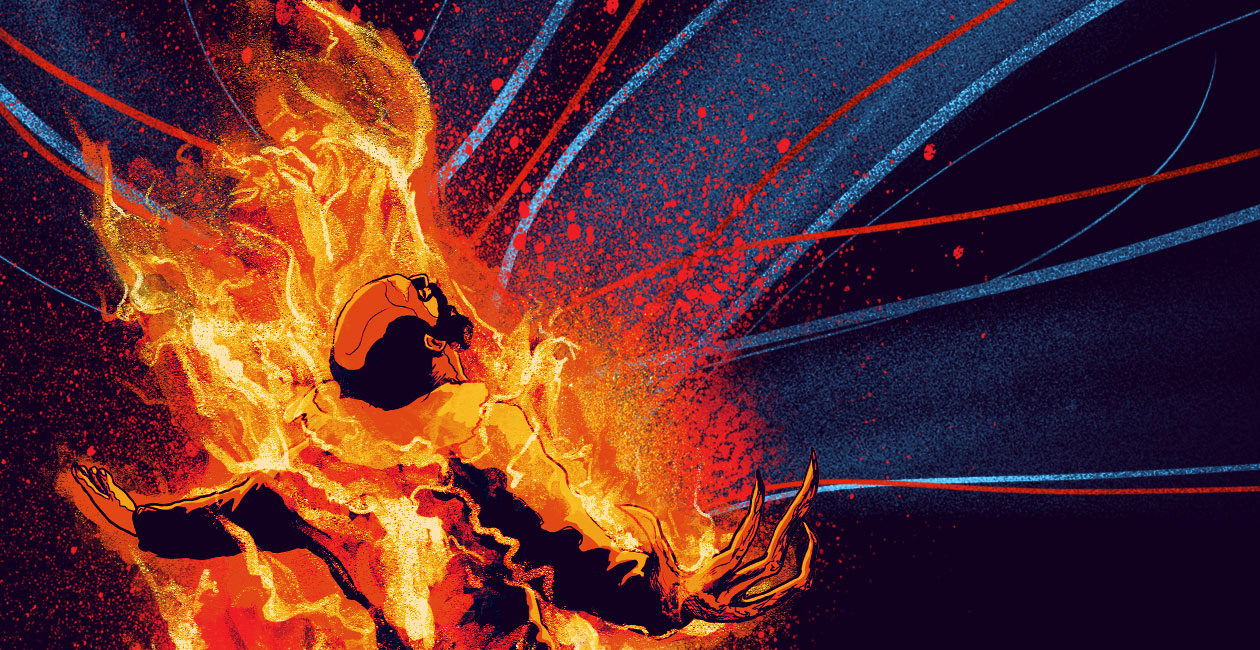 Celebrating the 35th anniversary of John Carpenter's sci-fi/horror classic film 'The Thing', this 400-page first volume hardcover of Printed In Blood's Artbook series features over 375 brand-new pieces of artwork created specifically for this collection. Bringing together artists from the worlds of comics, fine art, animation and illustration. 
I was Immensely proud to be selected as one of the 350 incredible artists to feature in this extensive collection. There are so many incredible pieces of art in this book, I would recommend it to any fan of this classic and magnificent film.
Below is my submission.